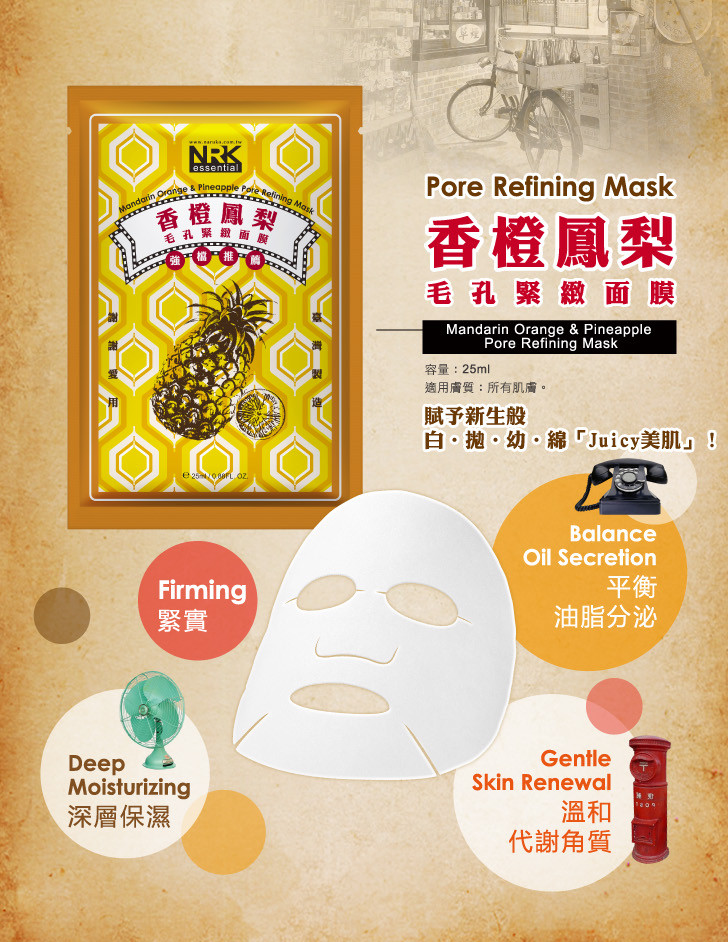 NARUKO Mandarin Orange & Pineapple Pore Refining Mask
I really enjoy this one. When put on the face, it has a fresh pineapple smell, which is very refreshing and nice. The downside is that there is no plastic together with the mask sheet, so you have to part it carefully to prevent tear(s). And the mask sheet is very thin, so handle with care.
NARUKO Rose & Botanic HA Aqua Cubic Hydrating Mask EX
I personally think that this mask is very hydrating, and Naruko masks are very generous with the essence, I have excess of serum to be slathered on my neck and limbs. However, I prefer to use this mask at night, as if it were used in the day, my face would be too oily and I'd have to wash away the serum, which is a waste!
NARUKO Raw Job's Tears Supercritical CO2 Whitening Mask
I don't like the smell of this one, but it works pretty well in hydrating the skin. I've read so many rave reviews online, and I agree that it's a good mask, but I really don't like the smell.
Naruko

Q10 Age-Defying Brightening Mask
I quite like the scent of this one. I'm not sure but it smells like pineapple to me. Pretty hydrating mask.
Conclusion:
Generally I don't observe any spectacular effects from these masks, only the hydration part seems to be useful. I think masks are basically for hydration only, regardless of the benefits advertised.
Repurchase?
Yes if they are on sale. These masks sell at double the price compared to Taiwan. (I'm such a cheapskate haha)