My dad retrieved a small parcel in the mail today. It seemed this parcel was left in the mail unnoticed since Friday. I was beyond excited when I saw the sender's information on the top left corner of the bubble mailer. I opened the parcel, and found a cutely wrapped little box bearing the
Metaluxe
emblem.

And within the box, a treasure rests:

A custom-made
Orange Woven Friendship Bracelet with Pave Detail
(ARV
$
63.00 USD) by Claudia, the owner of Metaluxe!
Isn't it lovely?
I love this bracelet. It is a fashionable piece of accessory perfect for daily wear. It's not too heavy like most metal bracelets are, and the wrappings are done without any flaw. Measured at 7 inches, this bracelet fits my small wrist snugly.
More pictures of the bracelet (extracted from the listing):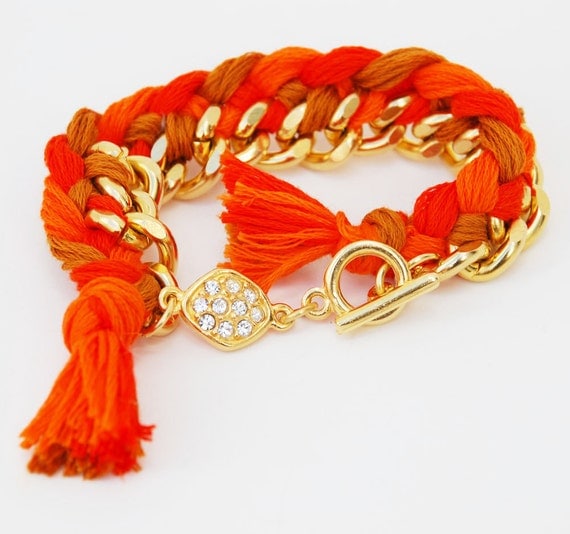 Sophisticated orange friendship bracelet with gold dipped crystal pave detail. Three shades of orange thread woven/braided together with sparkly gold dipped curb chain. Bar and toggle closure.
Also available in other color versions: purple/fuchsia, blues, pink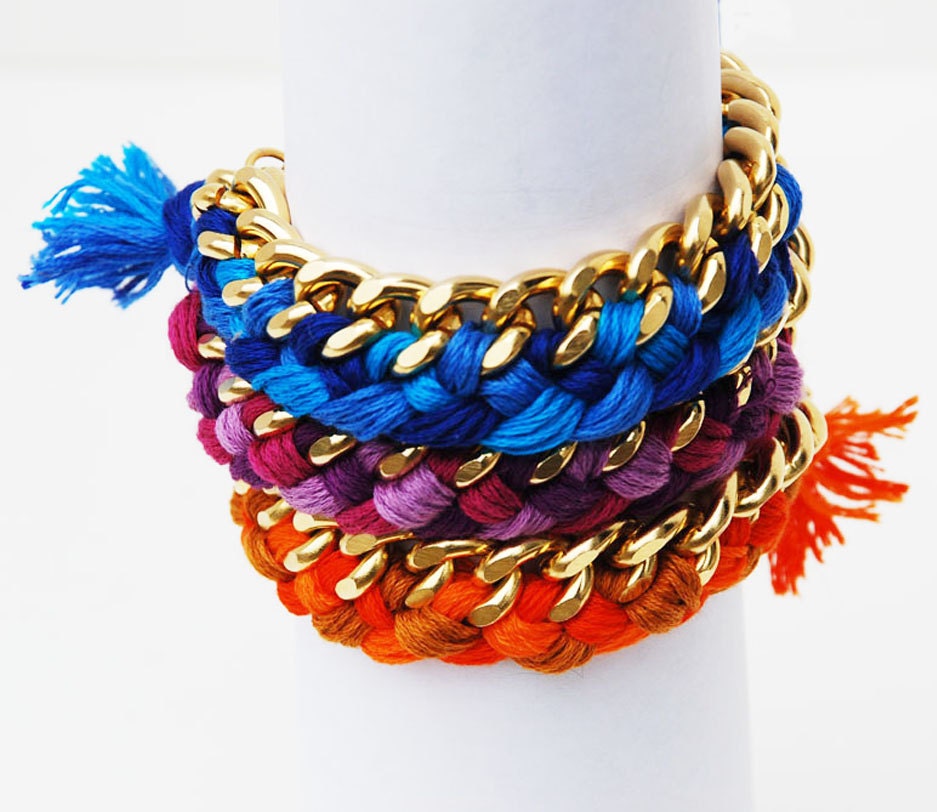 More items from the shop: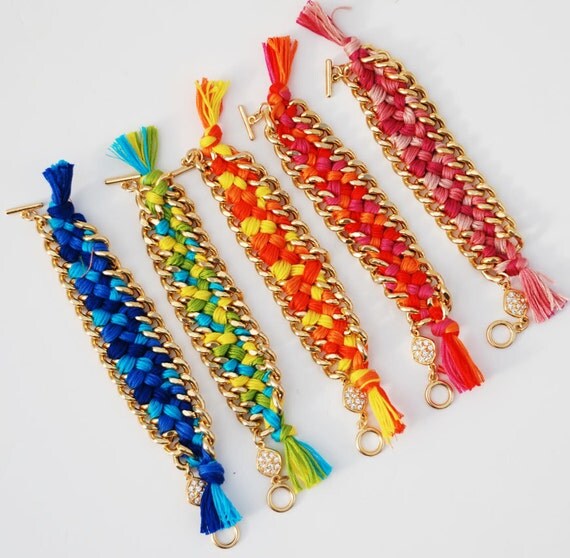 Friendship Bracelet Chain Cuff with Crystal Pave
$
89.00 USD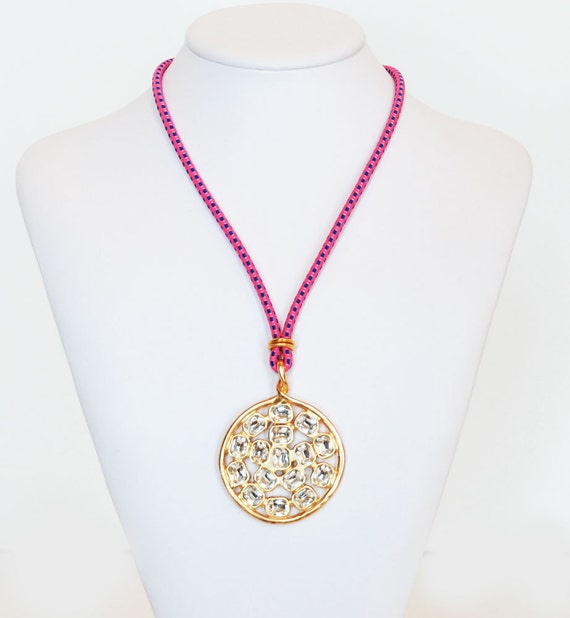 Neon Pink Statement Circle Crystal Stone Pendant
$
90.00